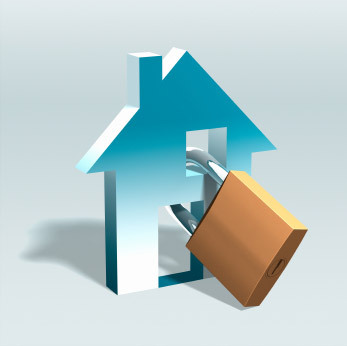 Do you apply for a variable rate or a fixed rate loan – perhaps both…?
The toughest loan decision of all: whether to lock in an interest rate. A fixed rate gives you security, but a variable rate can add to your flexibility and cut your costs.
As you begin looking for a home loan, you'll come across two main types of loans: fixed and variable. Which one you choose depends on your finances, the features you need in a loan, how long you plan to own the property and whether you believe interest rates will rise or fall. The good news is that as competition has intensified, the gap between fixed and variable rates has all but disappeared.
A fixed rate home loan is taken out for a set period with a set interest rate; when this period ends you can fix the rate again, or switch to a variable interest rate which fluctuates with the market.
Variable and fixed rate loans are more or less appropriate in different financial environments, and for different types of lender.
Fixed or Variable Loans – Which One to Choose?
Fixed Home Loan Products
With fixed interest loans, the rate is set for a specific period – usually 1 to 5 years. At the end of that time, the loan reverts to a variable rate or you can renegotiate a further fixed term. By locking in your home loan, you are protected against rising interest rates. And your monthly repayments remain the same throughout the fixed-interest period.
On the down side, fixed loans have fewer features than variable loans, are expensive to break and can attract a slightly higher interest rate.
[box type="shadow"]Ask yourself:
Do you need predictable repayments?
Do you anticipate any major changes to your family arrangements, job or business?
Do you believe rates will rise in the near future?
Are you buying an investment or owner-occupier property?
If you answered yes to most or all of these questions, a fixed rate loan may suit.
[/box]
Fact: Fixed rate loans offer security and predictable repayments. But beware: breaking the loan early can cost thousands in what lenders describe as economic breakout cost fee.
Standard Variable Home Loan Product
Most standard variable loans feature accelerated repayment options, offset, redraw, split loan capacity, variable repayment schedules and portability. If you don't plan to use most of these features, you are paying for window dressing and may be better off with a basic or fixed loan.
[box type="shadow"]Disadvantages:
Rates can rise or fall at any stage
Very sensitive to economic conditions
Picking the next move in interest rates is very difficult
Advantages:
Very flexible
The most popular form of loan
Competition between banks is intense so the spread of rates is small
Big savings when rates low
Decide what's important to you:
Redraw facility
Extra repayments
Portability
Flexible payments
All-in-one facility
Split loan option
Offset account
Loyalty discount
Top-up
[/box]
Let the Australian Mortgage Centre find you the right Loan to suit your needs.
Article Source: Homeloans